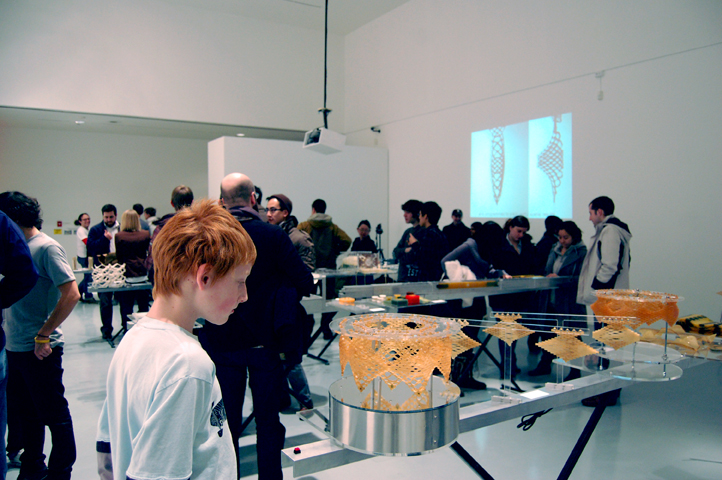 Reflexive Architecture Machines is an exhibition off aculty and student research in responsive materials conducted at the Center for Architecture and Situated Technologies at the University at Buffalo School of Architecture and Urban Planning. It displays the products of the design lab, presented through drawings, models, tools, material studies and working prototypes that demonstrate the process by which projects are conceived, researched and developed. Reflexive Architecture Machines envision architecture that is self-organizing, capable of transforming itself in response to changes in its environment or use. It re-imagines how we shape and assemble conventional materials, like rubber, plastic, and wood through a combination of material and computational processes to develop more complex relations between parts and wholes. This fundamentally challenges the static nature of conventional building materials and sensitizes them to the ephemeral and dynamic qualities of environmental conditions like heat, moisture, air chemistry and gravity.
Includes the work of Omar Khan, James Brucz, Nicholas Bruscia and Matthew Hume
Day For Night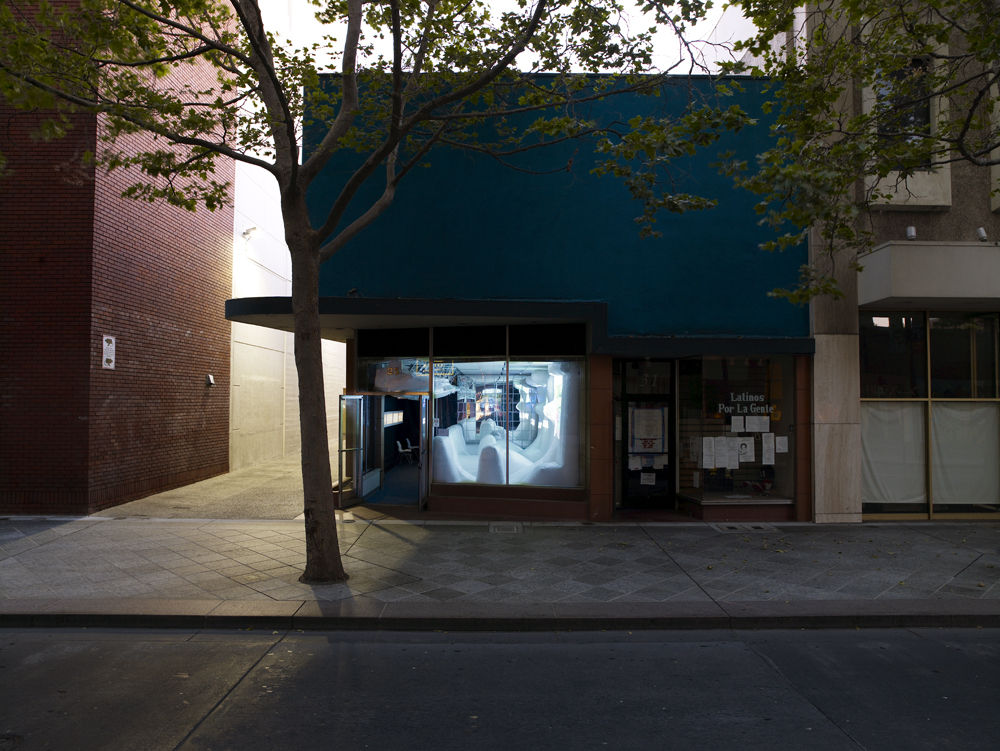 Day For Night was a temporary architectural environment that operated on the street life of downtown San Jose, California […]
Relational Geometries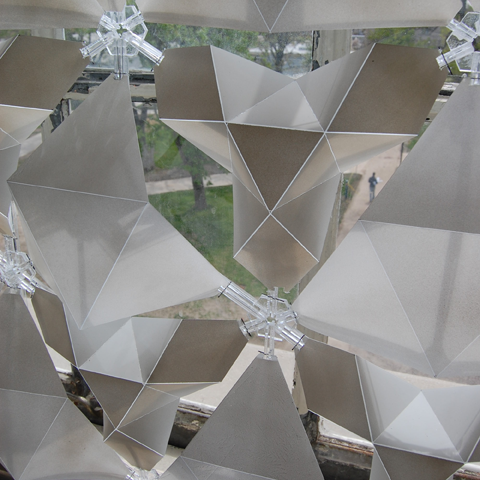 A technic course that introduces students to parametric design and rapid prototyping technologies.
Extreme Homeostats: the architecture of ill-tempered environments

A graduate design studio that develops responsive architecture for the NYC subway and addresses environmental health problems.
SEEN-Fruits of your labor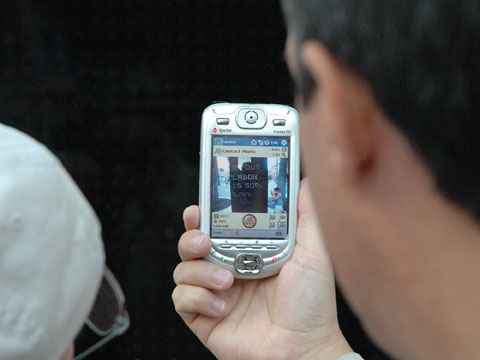 An infrared urban screen for promoting dialogue and interaction between remote publics.
Propagative Urbanism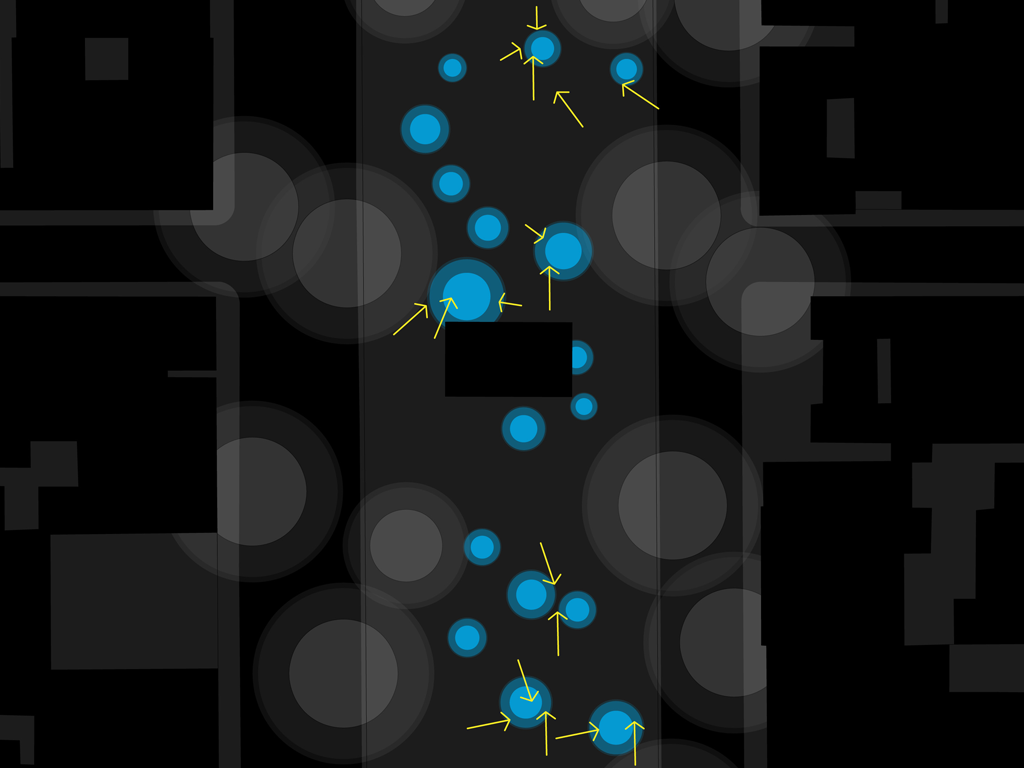 Propagative Urbanism is a way of thinking about shaping the architecture of urban space in terms of a bottom-up, participatory approach to the evolution of cities.
Media Robotics I: Physical Computing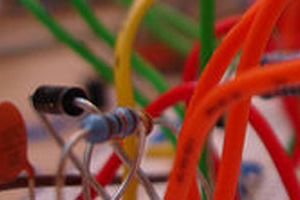 This course introduces basic concepts and techniques for creating objects, spaces and media that sense and respond to their physical surroundings.
Sentient City: ubiquitous computing, architecture and the future of urban space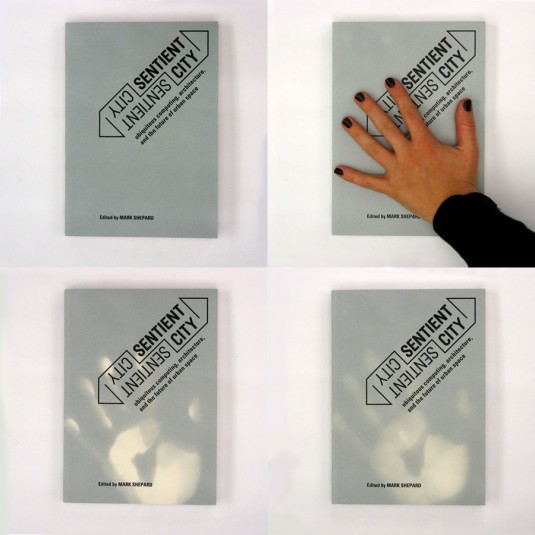 Sentient City explores the experience of living in a city that employs networked digital technologies to remember, correlate, and anticipate.
Turbulence: Air Responsive Architecture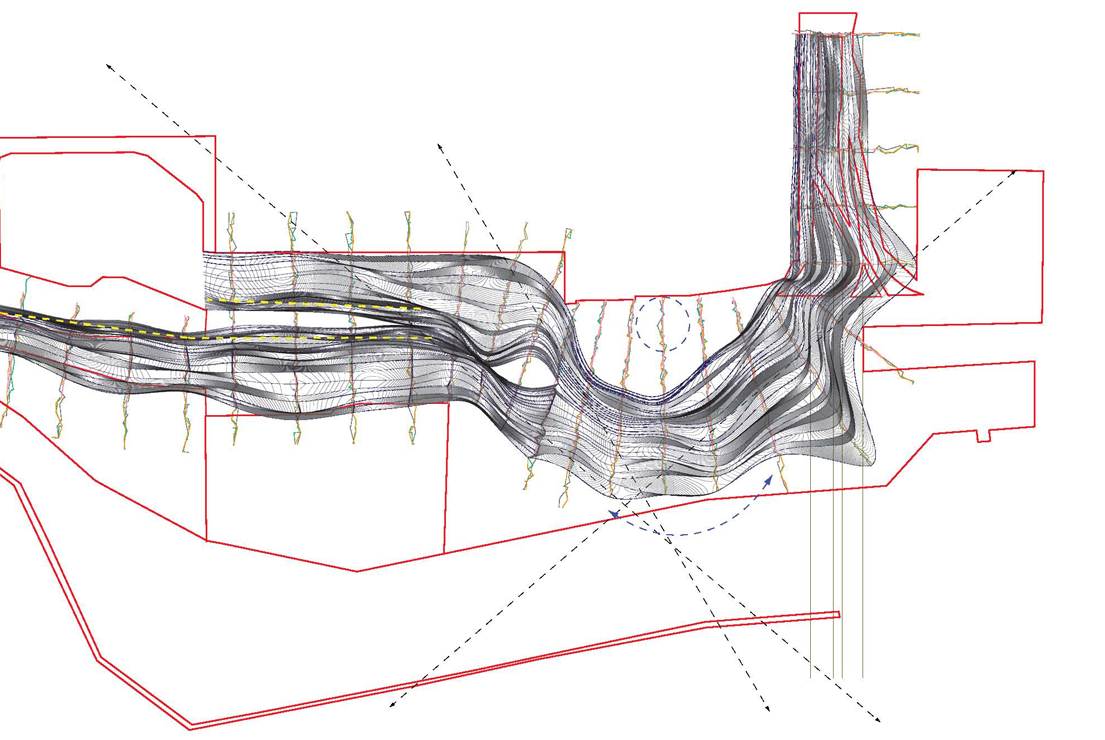 A graduate research studio that explores the atmosphere of the freeway and proposes various responsive architecture that engage its ecology.
Situated Technologies Pamphlets Series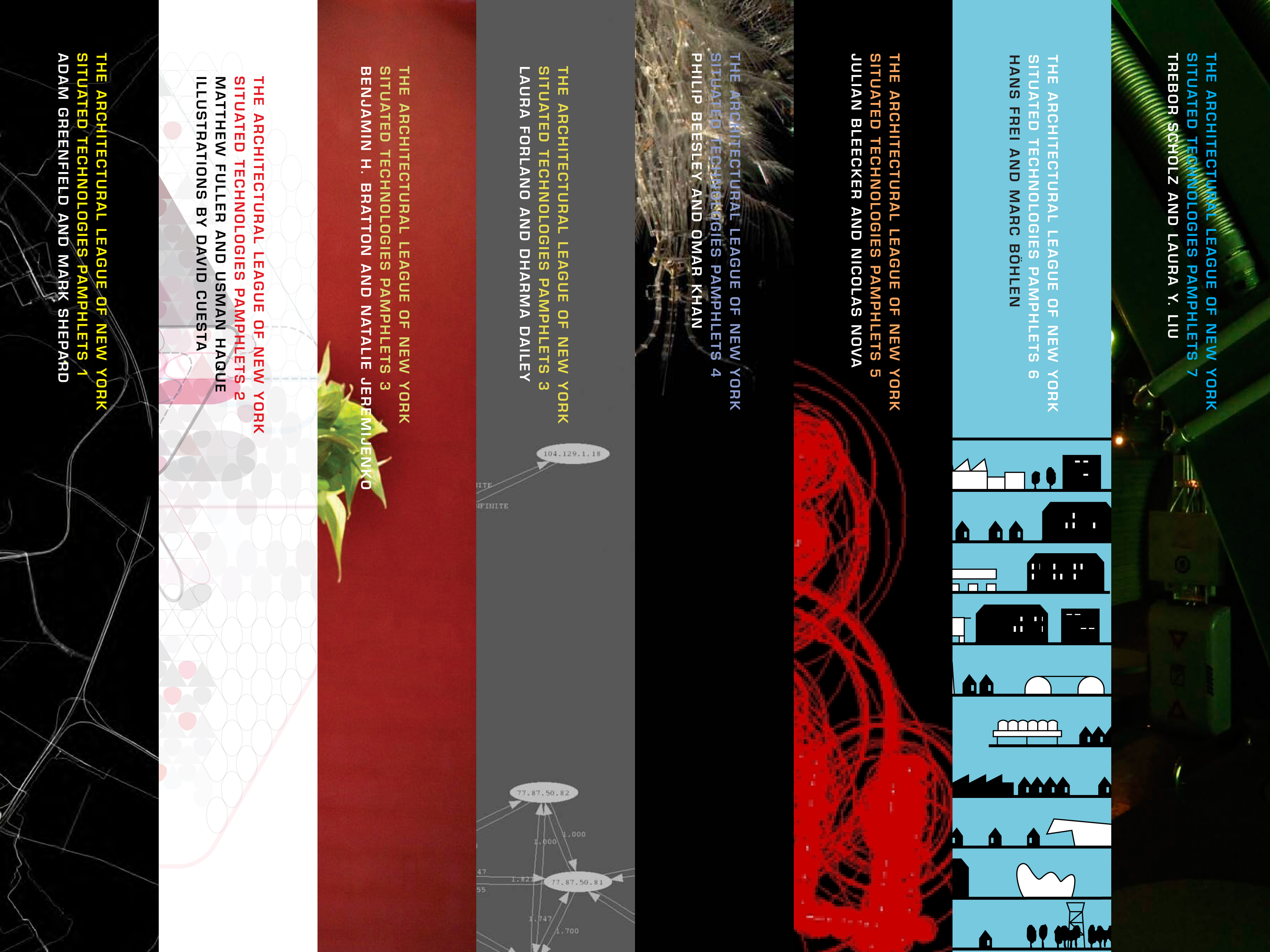 The Situated Technologies Pamphlets series explores the implications of ubiquitous computing for architecture and urbanism.
Configure Widgets