ELASTOMER COLUMN DESIGNS
Open Columns is a system of nonstructural columns that reside collapsed in the ceiling of a space. They are made from composite urethane elastomers and can be deployed in a variety of patterns to reconfigure the space beneath them. These patterns create gradations of enclosure, either in plan through the full deployment of columns, in section through their partial unfurling to change ceiling heights or through a combination of the two. The system is a mutable architecture that can change the perception and inhabitation of the space within which it is deployed.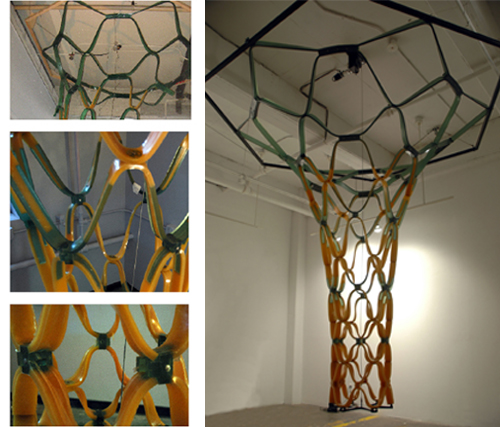 Pressure tests to study the elastic properties of rods of different composites

Studies of different recipes of hard (green) and soft (yellow) rubber combos that would provide the necessary performance. Each row shows the size and both sides of the rod.

A taxonomy of parts to study material performance relative to its location in the column.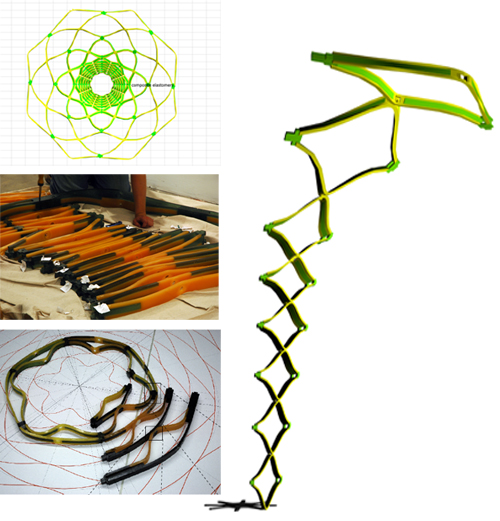 By adjusting the width of a row on the column, in combination with the design of hard rubber (green) to soft rubber (yellow) ratio, the column is able to stretch into a figural form that emphasizes the tensile pressures and resistance it employs under the columns own gravitational weight and the steel base plate connection.