09.22.2009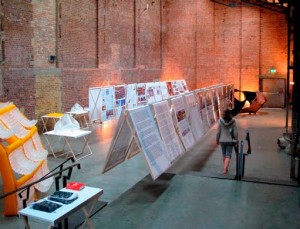 The FAB Research Cluster at the Architectural Association in London announces the results of the 2009 AA|FAB Awards. The Award theme was 'Designing Fabrication' and the jury was interested in recently built projects that exemplify the innovative integration of design and fabrication processes through digitally driven design systems and protocols, and whose completion contributes to an international discourse on the use of emerging design and fabrication technologies. Entries were received from all over the world including the UK, Spain, Austria, US, Canada, Japan, China, Hong Kong, and Australia.
Both Allotropic Systems and Open Columns were shown within the Designing Fabrication Exhibit at the Village Underground in London.
Allotropic Systems was also selected runner up in the interior category and was presented as part of the AA FAB conference held during the London Design Festival on Sept. 22, 2009.